Worship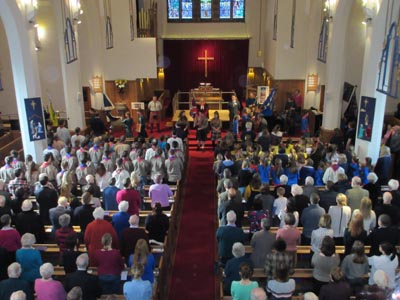 Public Worship
Worship services are at 10.30am every Sunday.
Throughout June, July, and August there is also a 9.30am service.
In addition, a 'First Sunday' service is held in the Centenary Hall at 9.30am on the first Sundays of October, November, February, April and May.
Holy Communion
Holy Communion is held on the first Sundays of March, June, September, and December at 9am, 10.30am and 3pm; also on Easter Sunday and at Pentecost at 9.30am.
Crèche
There is a crèche available for children under 3 during all 10.30am services.