Messy Church

Messy Church is on
Saturdays 4pm to 6pm
The future dates for Messy Church sessions at Greenbank are:
3 November 2018
19 January 2019
16 February 2019
23 March 2019
Messy Church includes crafts, games and songs,
games for older children, and a story.
After that, we all have dinner together!
There is no charge, but we ask you to register to help with the catering and maybe give a donation towards the food.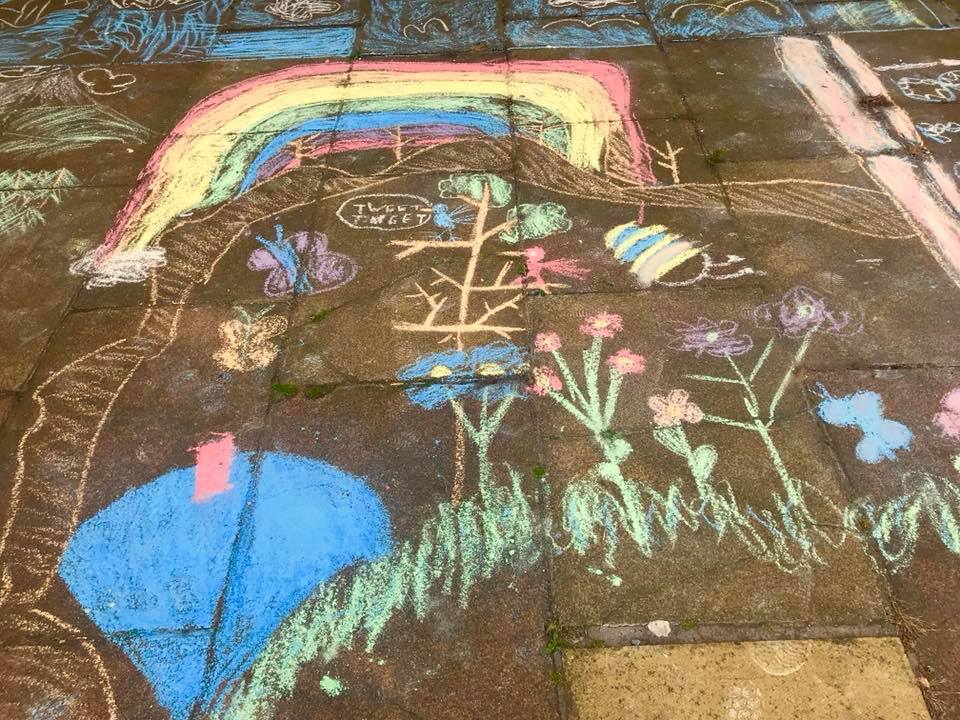 The older children chalked a message at the front of the church: "Love Life"